Monday April 04, 2022
Yesterday To Be Remembered AS Black Day In Political History Of Country: Shahbaz Sharif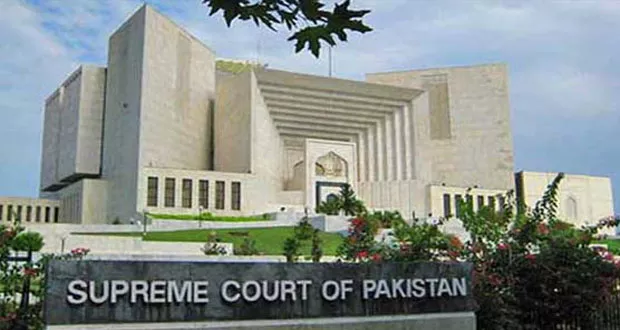 Islamabad: Pakistan Muslim League-Nawaz (PML-N) President Shahbaz Sharif said that yesterday will be remembered as a black day in the political history of the country.
Addressing a presser along with the opposition leaders, Shahabz Sharif said that Prime Minister Imran Niyazi and his friends clearly violated the constitution. He said that a no-confidence motion had to be presented yesterday.
The Opposition Leader in the NA, Shahbaz Sharif said that Imran Niyazi made Deputy speaker as his tool and he distorted the democracy and broke the constitution.
Pakistan Muslim League-Nawaz (PML-N) President Shahbaz Sharif said that Prime Minister Imran Niyazi imposed a civillian martial law adding that November 3, 2007 Pervez Musharaf also took this uncostitutional move
He said that Supreme Court (SC) yesterday said that no unconstitutional move should be taken while Imran Niyazi has taken onconstitutional move. He said that attorney gneral had said that the voting on the no-confidence motion will be held at all cost.
Shahabz asked that if the foreign communiqué has received by the government why an objection was not raised on March 24. He said that Imran Khan Niyazi was not able to face his defeat.
On the other hand, addressing a presser along with other opposition leaders, Chairman Pakistan Peoples Party (PPP) Bilawal Bhutto Zardari has said that Supreme Court of Pakistan should stop Prime Minister Imran khan for breaking of the constitution while he also demanded the SC to form a full court bench for anti constitutional steps.
Bilawal Bhutto Zardari said that the constitution was broken the National Assembly yesterday adding that removal of the premier through a no confidence motion was a democratic way.
He claimed that the PM don't know what has happened adding that the democratic procedure was sabotaged. He said that defence of constituion of the country is the responsibility of every Pakistani.
Bilawal said that activists of the PPP are celebrating over ouster of the premier while he expressed concerns over breaking of the constitution.