Tuesday January 04, 2022
Dr Yasmin Rashid tests positive for COVID-19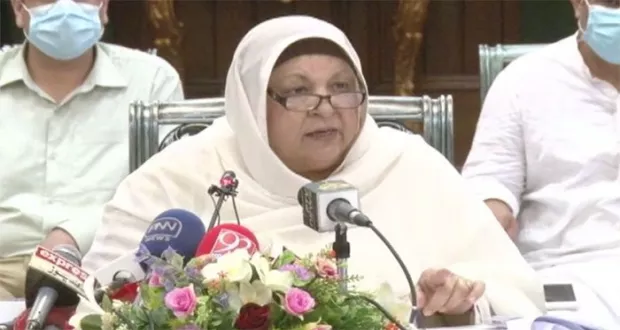 Lahore: Punjab Minister for Health Dr Yasmin Rashid on Tuesday tested positive for coronavirus, a spokesperson for the lawmaker confirmed.
The health minister is isolating at home, the spokesperson said, adding that she got herself tested after her son tested positive upon his arrival in the United States.
The spokesperson said Dr Rashid attended a meeting regarding dengue today, where the province's chief secretary was also in attendance. "All the participants of the meeting have been asked to get themselves tested."
The fifth wave of COVID-19, which is driven by the Omicron variant, is spreading at a great pace in the country, the National Command and Operation Centre (NCOC) had said Monday as Pakistan reported its highest number of daily infections in over two months.