Friday November 18, 2022
World Must Urge India to Desist From Altering IIOJK Demographics: FO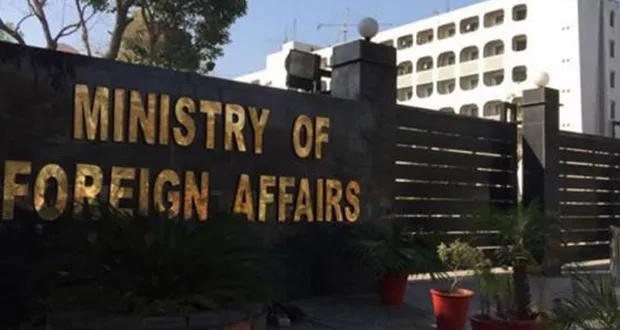 ISLAMABAD: Pakistan has urged the world to speak with one voice to press India to desist from altering the demographics of the Indian Illegally Occupied Jammu and Kashmir (IIOJK) through coercion and by unilateral and illegal means.
"The world must speak with one voice to urge India to desist from altering the demographics of IIOJK through coercion and by unilateral and illegal means. It must immediately undo all subsequent legal and administrative measures that aim to rob the Kashmiri people of the democratic majority and their ethnic identity," newly appointed Foreign Office spokesperson Mumtaz Zahra Baloch said in her maiden weekly press briefing here.
She said Pakistan wished to remind the world that the only durable solution to the Jammu and Kashmir dispute lies in holding a free and impartial plebiscite as espoused in relevant UN Security Council resolutions, to enable the people of Kashmir to exercise their right of self-determination.
Highlighting the major diplomatic engagements during the last two weeks, the spokesperson apprised the media of Prime Minister Muhammad Shehbaz Sharif's participation in COP 27 World Leaders Summit from November 6-8 in Sharm El-Sheikh.
She said the visit gave Pakistan an opportunity to highlight the climate-induced flood catastrophe in Pakistan and the impact of climate change particularly being faced by the developing countries.
The spokesperson said the prime minister co-chaired with Norwegian and Egyptian counterparts, a High-Level Roundtable on Climate Change and Sustainability of Vulnerable Communities besides attending Middle East Green Initiative Summit.
The post World Must Urge India to Desist From Altering IIOJK Demographics: FO appeared first on Abb Takk News.