Sunday January 02, 2022
World Must Take Notice Of Indian Govt's Atrocities Against Minorities: Ashrafi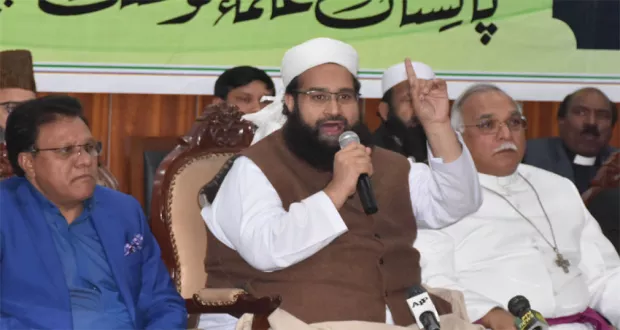 Lahore: Special Representative to Prime Minister on Religious Harmony Hafiz Tahir Mahmood Ashrafi has said minorities in India are suffering from continuous atrocities at the hands of Modi government and the world must take notice of it.
Addressing a seminar in Lahore on atrocities against minorities in India on Sunday, he said that Islam protects the rights of minorities and delivers a message of peace, love and harmony.
He urged the world community to take notice of the burning of churches or demolishing of mosques in India.
The special representative stressed that perpetrators of the Sialkot tragedy would be brought to justice through speedy trial.
He lauded the efforts of leaders of all religions and schools of thought regarding great religious harmony in Pakistan.
Regarding school curriculum, he said equality, peace and promotion of tolerance must be made possible at all levels whereas, various measures had been taken to end extremism.