Monday January 09, 2023
We Have To Reengineer Our Built Infrastructure To Be More Resilient: Ahsan Iqbal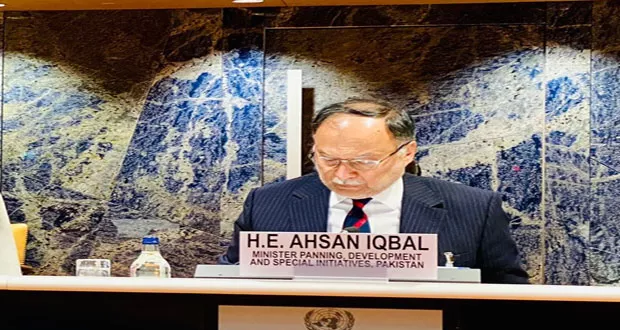 Geneva: Planning Minister Ahsan Iqbal said Pakistan needs reconstruction and rehabilitation of its damaged infrastructure. Besides, we have to reengineer our built infrastructure to be more resilient and adoptable for future shocks.
He said the foundation of Build Back Better strategy is finding a people-centric socio-economic recovery, and building systematic resilience against natural hazards and climate change impacts.
In her remarks, Minister for Climate Change Sherry Rehman said Pakistanis are resilient people but the peril of floods is not over. She pointed out that eight million people still live in inundated areas.
The Minister stressed for timely and agile investments to build necessary shields and defenses to better cope with the climate change. She said Pakistan needs both technical support as well as uninterrupted supply of funding resources to rebuild the lives of affected people.
The post We Have To Reengineer Our Built Infrastructure To Be More Resilient: Ahsan Iqbal appeared first on Abb Takk News.