Sunday July 31, 2022
Voting For PTI Tantamount To Destroy The Country: Claims Maulana Fazal Ur Rehman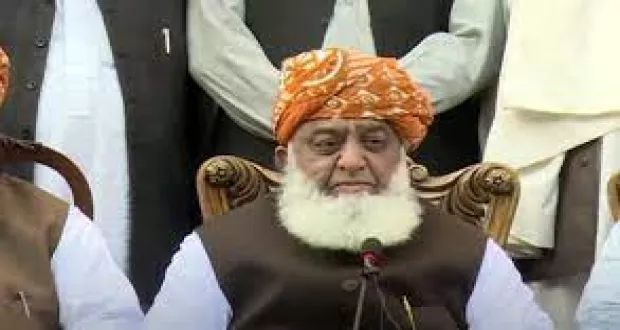 Peshawar: Maulana Fazal Ur Rehman on Sunday claimed that if Imran khan government were not removed then Pakistan would have been torn apart.
Addressing a presser in Peshawar, the JUI-F chief leveled a slew of allegations on Imran Khan. He claimed that the PTI chief destroyed Gawadar port and also destructed the economy of the country.
He said that he will call on Prime Minister Shahbaz Sharif this week
Maulana Fazal Ur Rehman said that the people of tribal areas must be given their rights. The PDM chief said that the local administration and police of the tribal areas felt helpless.
Fazal Ur Rehman said that voting for the PTI tantamount to destroy the country. He apprised that the meeting of coalition government will be held on Tuesday and Wednesday.
He further informed that the people related to finance, economy and petroleum will brief the meeting. After the briefing the decisions will be taken for the stability of the economy.
The JUI-F chief said that the establishment, Bearcats and others should think about the betterment of the country.
He said that by-elections will be held where the Speaker NA has accepted the resignations of the PTI MNAs.