Wednesday November 02, 2022
Various Diseases Claim 345 People Lives In Sindh Owing To Floods In Four Months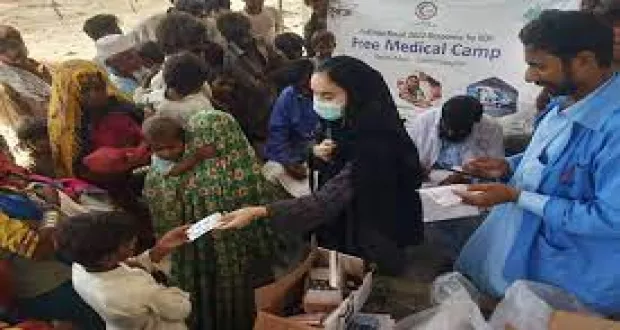 Karachi: As many as 345 people died in Sindh owing to various diseases from Ist July to October 31.
Skin diseases mostly reported in the relief camps across the province while a score of 10, 85, 893 cases of various skin infections have been reported.
Moreover, 9, 72, 738 cases of gastroenteritis were reported in the province during the last four months of floods and rains.
On the other hand 8, 49, 836 cases of chest infections were reported in the same period.
A large number of malaria cases also reported between July To October this year which are 4, 79, 836 cases. While 1, 37, 536 cases of fever also reported in the flood hit areas.
As many as 43, 987 cases of dengue reported as well while a number of diseases of food scarcity also reported in 31, 448 numbers.
10,615 cases of typhoid reported and 5138 cases of miscellaneous wounds people were sustained in the four months.