Thursday January 06, 2022
Urban Development Projects Key Priorities Of Govt: PM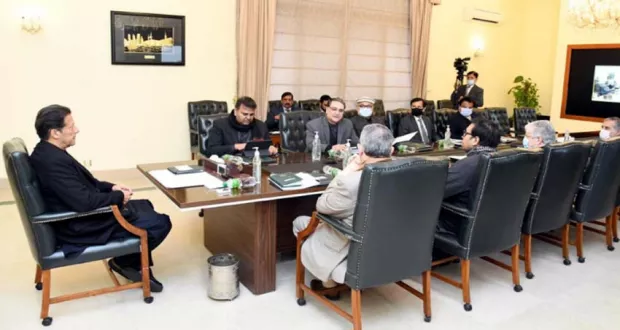 Islamabad: Prime Minister Imran Khan said urban development through modern real estate projects like Ravi Urban Development Authority, the Central Business District, Walton and the Nullah Lai Expressway are key priorities for the government to expedite.
Chairing a review meeting on these projects, he said this is first time in history of the country that the dead capital in the form of unused government land is being turned into a valuable asset through these innovative projects.
He said these projects will not only create job opportunities but also fulfill the needs of a growing urban population.
Earlier, the Prime Minister was informed that the CBD has planned to generate revenue through auction of seven mixed use commercial plots in Lahore downtown.
Besides, construction of Burj Jinnah, which will be Pakistan's tallest skyscraper, construction of two premium residential towers at Bab-e-Pakistan and 500-bed hospital in Pakistan CBD Square and Walton Road Flyover as well as building a classic aviation museum to preserve Walton Airport's heritage is also among the CBD's goals.
The Prime Minister was also apprised that an effective awareness campaign has been launched through the media to maximize revenue through local and foreign investment in these historic projects.
Imran Khan directed the concerned authorities to remove all legal hurdles at the earliest to attract more