Sunday December 25, 2022
Unthankful Person Is Abusing Gen (retd) Bajwa: Khawaja Asif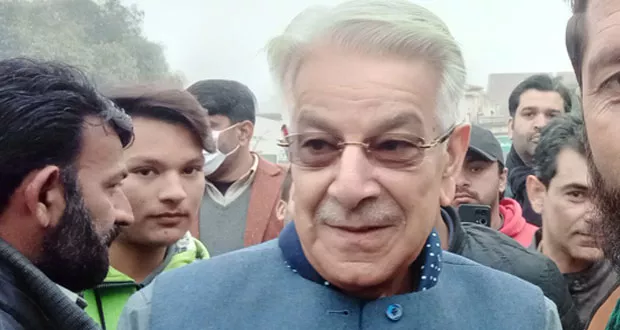 Sialkot: Defence Minister Khawaja Asif said that today unthankful person abusing retd gen Bajwa while "Imran says that he was without power and helpless."
Addressing a workers convention in Sialkot, the Defence Minister said tell us who imprisoned the PML-N leadership, Nawaz Sharif and Maryam Nawaz .
The Imran Khan and his his party even sold out the precious gifts of the toshakhana and it is not odd that that he will held responsible his wife for these allegations, Khawaja Asif added.
He said that the PML-N life time supremo Nawaz Sharif will soon return to the country and a dream of the country prosperity and development will come true.
The post Unthankful Person Is Abusing Gen (retd) Bajwa: Khawaja Asif appeared first on Abb Takk News.