Friday September 23, 2022
UNGA Session: PM Shehbaz Says Pakistan Facing Worst Climate Crisis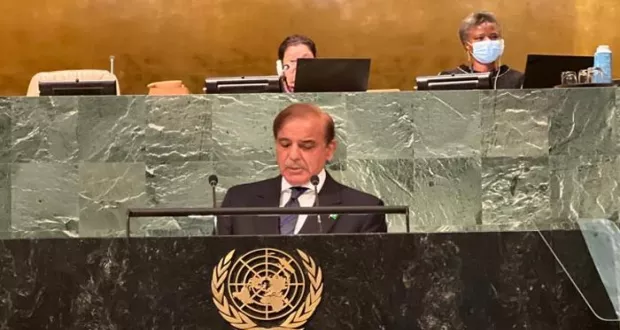 UNITED NATIONS: Prime Minister Shehbaz Sharif said on Friday that Pakistan is being severely affected due to the environmental problems and urged the world to come forward with concrete action to help the flood-affected people of Pakistan.
In his speech at the 77th session of UNGA, the prime minister highlighted the massive devastation left behind by the deadly climate-induced floods, and appeal for international help to deal with the catastrophe. He said that floods have wreaked havoc in Pakistan which left 30.3 million people including women and children homeless, while killing more than 1500 people.
"Over 1 million animals have been killed while the floods swept away around 370 bridges," he said.
It is pertinent to mention here that heavy rains and subsequent floods have affected 33 million Pakistanis, inflicted billions of dollars in damage, and killed over 1,600 people – creating concern that Pakistan will not meet its debts.