Saturday December 31, 2022
UN Committed to Delivery of Humanitarian Aid in Afghanistan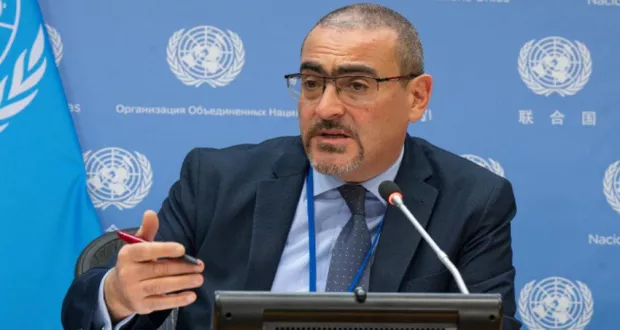 The United Nations says its humanitarian partners are committed to delivery of life-saving services to the people of Afghanistan despite the Taliban-run administration's decision to ban women from working in humanitarian non-governmental organizations.
The resolve was expressed by the UN envoy for Afghanistan Ramiz Alakbarov while talking to reporters at the UN Headquarters in New York.
However, he said it is not possible to deliver a comprehensive humanitarian action without participation of women.
Earlier, the United Nations and NGOs' chiefs requested the interim Afghan government to allow women to work as teachers, nutrition experts, team leaders, community health workers, vaccinators, nurses, doctors, and heads of organizations.
The post UN Committed to Delivery of Humanitarian Aid in Afghanistan appeared first on Abb Takk News.