Friday September 24, 2021
Umar Sharif Treatment Abroad: Air Ambulance Given Permission To Arrive In Karachi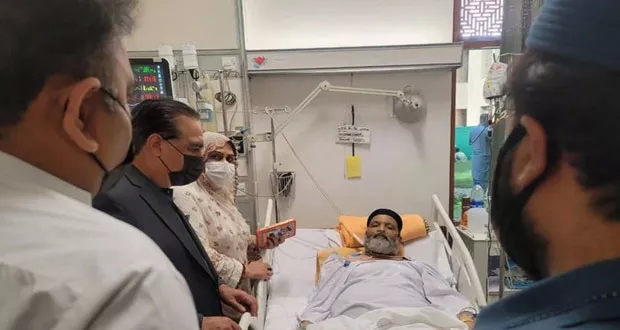 Karachi: Air Ambulance which will take famous comedian actor Umar Sharif to USA has been given permission to arrive in the city.
The Airambulunace will arrive Quaid-e- Azam International Airpot, Karachi from Germany on September 26. Along with the air ambulance five crew members will also come to Pakistan.
Refueling of the ambulance be conducted before departure for the USA.
Civil Aviation Authority (CAA) has completed all the arrangements for the Air Ambulance that will take Umar Sharif to America.