Wednesday October 06, 2021
Umar Sharif Body Is Being Transported For Funeral Prayers From Home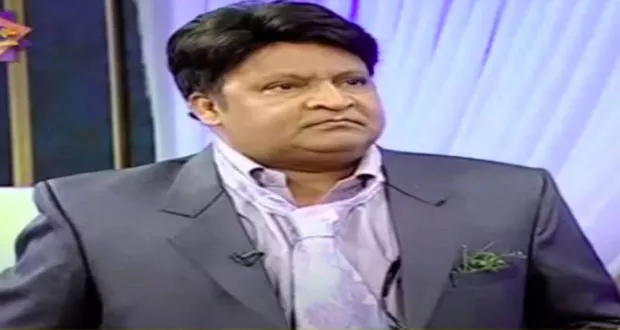 Karachi: Umar Sharif body has been left for the funeral prayers from his house in Gulshane Iqbal block 3 to Umar Sharif park in Cliftion Block 2.
It is likely that important country political and social personalities will take part in the funeral prayers of legendary actor Umar Sharif.
Karachi police have taken strict security measures for the funeral prayers.
Heavy contingent of police have been deployed around the Umar Sharif park in Clifton Block 2. Bomb disposal squad has also reached the park and started checking the ground.
SSP South said thatOver 200 police officers under the supervision of two DSPs will be stationed at the funeral.
He said police had installed a walk-through gate at the entrance to the Umer Sharif Park in Clifton Block II. The ground outside the main gate of the park has been designated as the parking area for the funeral prayers while traffic police officials have also been deployed outside the park to ensure uninterrupted flow of traffic.
Earlier, the body of deceased comedy king Umer Sharif shifted at his residence from the airport where shortly his funeral rites with Zuhr prayers will be offered.
People have begun amassing at his Gulshan e Iqbal residence where after a few hours his funeral prayers and final rites shall be performed.
Legendary comedian's funeral prayers will be offered in Umar Sharif park in Clifton Block 2 after which he will be buried in premises of Abdullah Shah Gazi shrine.
The body of legendary comedian Umer Sharif has been transported to Karachi from Germany in the wee hours of Wednesday.
The comedian's funeral prayer would be offered on Wednesday afternoon in Clifton. He will be laid to rest at the premises of the shrine of Saint Abdullah Shah Ghazi RA according to his last will.
The veteran comedian breathed his last in Germany on October 2. He was hospitalized with pneumonia in Nuremberg where he landed for a brief stopover to be later taken to the United States (US) through an air ambulance for medical treatment.
The body was earlier shifted to Istanbul from Munich, from where a Turkish Airlines TK708 plane carrying the body landed at Karachi International airport.
Umer's wife Zareen Ghazal and Pakistan's counsel general in Germany Amjad Ali accompanied the dead body. Upon arrival, the body wrapped in the Pakistani flag was handed over to the sons of the deceased comedian.