Tuesday January 11, 2022
Umar Responds To Shahbaz Sharif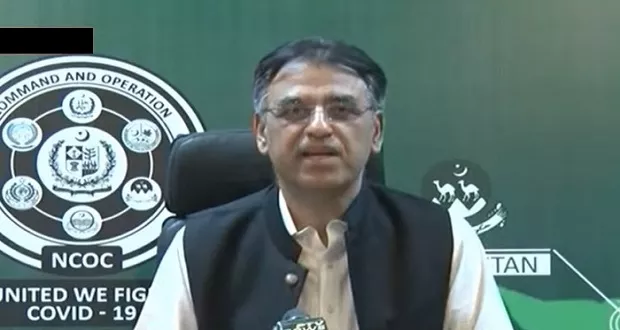 ISLAMABAD: Federal Minister for Planning, Development, Reforms and Special Initiatives Asad Umar said that the previous government dragged the country into grey list.
Addressing the National Assembly (NA) today, he said that Pakistan Mulsim League – Nawaz (PML-N) had spoken against FATF and the country is moving towards financial stability.

He added that the voice of right can never be suppressed. The federal government will never be suppressed by the noise of opposition. Shehbaz Sharif has no nerve of listening as he left the parliament. The one who used to say Asif Ali Zaradri "Ali Baba and Forty Thieves" is preaching us today. If these people had given back the country its money, the government would not have gone to IMF.
He further said that billions of the amounts was transacted into the bank accounts of their salaried workers whereas Miftah Ismail mentioned that economy is being devastated.
Opposition leader said that he wants to sign Charter of Economy. His elder brother remained PM three times with which opposition did he sign the Charter of Economy? Four times PML-N and 7 times PPP have done agreements with IMF and when they had left the government no canals filled with milk and honey were flowing across country.