Friday September 17, 2021
Umar Asks Opposition Parties To Avoid Controversial Statements on CPEC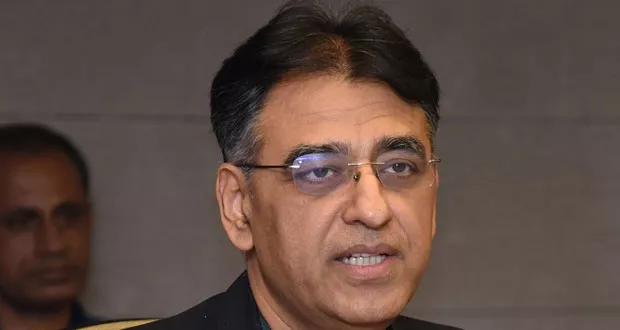 ISLAMABAD: Minister for Planning, Development, and Special Initiatives Asad Umar Friday dispelled the impression of slowing down pace of the China Pakistan Economic Corridor (CPEC) projects saying that major work of the CPEC projects was completed during the Pakistan Tehreek-i-Insaaf (PTI) government.
He said in first phase of CPEC, two major sectors- power and infrastructure, were under main focus.
"Power projects with installed capacity of 3,340 MW were completed during the previous government while 5,864 MW of power projects were being completed during the current government's tenure," he said while addressing a press conference here.
Apart from it, he said work on another 1824 MW projects had also been started recently that would be completed after the tenure of current government.
In infrastructure and road sector, the minister informed that the PML-N government completed 394 kilometers long motorways and highways under CPEC while the current government had so far completed 413 kms of the motorways and highways.
Asad Umar said the PML-N government totally ignored the Western Corridor that was the heart of CPEC.
He said Gwdar-Hoshab road was completed by the previous government while the Hakla-Dera Ismail Khan motorway was initiated by the PML-N government who completed 42% of the project while the rest was completed by the current government.