Monday November 14, 2022
Two Including AC Pattoki Die in Road Accident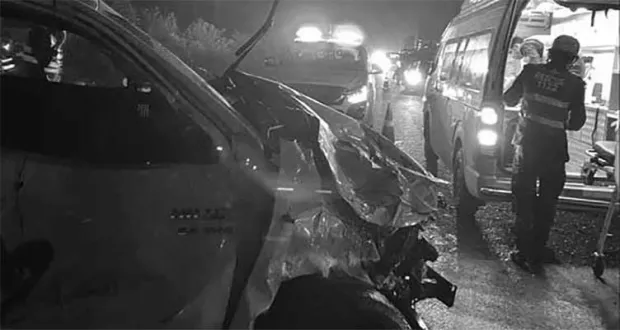 PHOOL NAGAR: At least two people were killed including Assistant Commissioner (AC) Pattoki Qasim Mahboob in a collision between a speeding car and a van at Phool Nagar Bypass on Monday.
According to rescue sources, AC Pattoki Qasim Mahboob was travelling from Lahore to Pattoki when the vehicle crossed over the footpath due to high speed and collided with a van.
In the tragic accident, AC Qasim Mahboob and the driver of the van were killed, while three people in the van were seriously injured and have been shifted to the hospital.
The post Two Including AC Pattoki Die in Road Accident appeared first on Abb Takk News.