Tuesday January 04, 2022
Traffic System Comes To Standstill After Second Spell Of Winter Rains In Karachi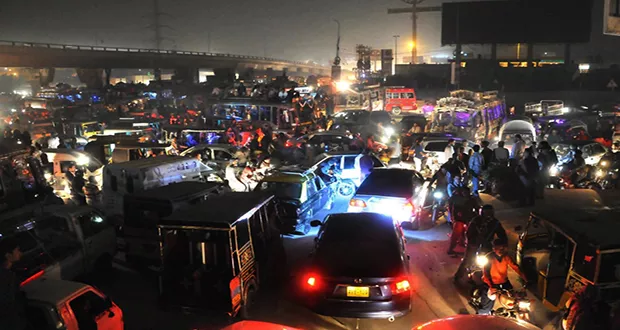 Karachi: Traffic system in Karachi on Tuesday evening came to standstill after start of second spell of winter rain.
Traffic jam on various roads and arteries witnessed as light and heavy downpour continued in the metropolis.
People are facing severe difficulty owing to the traffic jam.
Earlier, Second spell of winter rain started in Karachi.Rain fall lashed in various areas of the metropolis in the evening while showers also commenced in Malir, Korangi, Gurumandir, II Chundrigar Road and Baldia.
According to meterological department the light and medium rains will continue in the city tomorrow as well.
Provincial Disaster Management Authority (PDMA) has alerted all the respective departments.