Wednesday January 04, 2023
Traders Reject Govt's Decision of Early Markets Closure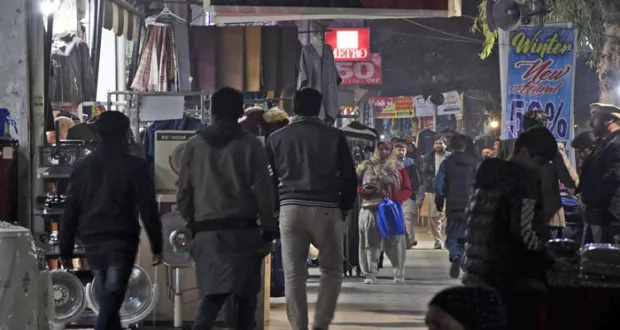 After the Pakistan Democratic Movement (PDM)-led coalition government announced to shut all malls and markets by 8:30pm in new energy conservation, the trading community Tuesday rejected the decision and sought its revocation.
All-Pakistan Anjuman Tajiran (APAT) President Ajmal Baloch, in a statement, asserted that the shops will not close before 10pm, while restaurants will remain open till 11pm.
Following consultations with the traders, restaurant, and hall owners, the government — under its National Energy Conservation Plan initially unveiled on December 20 — has decided to enforce the closure of markets by 8:30pm and wedding halls at 10pm.
In response, the business community lamented that despite strong protests and assurance from the authorities, the government decided to impose its "unilateral" decision.
Terming the government's strategy for saving energy by halting the economic growth "counter effective", Ajmal suggested that government officials stop using air conditioners and heaters in offices while protocols and allowances are given to bureaucrats and rulers should be stopped.
He noted that the business community purchases the most expensive electricity, and therefore, favourable strategies should be devised for them.
The trader further suggested that street lights should be lit after 10pm, excessive use of electricity on national highways and motorways should be reduced and electricity in parks and government offices should be turned off after sunset.
Karachi Electronics Dealers Association President Muhammad Rizwan Irfan President revealed that the Government of Sindh consulted the traders, restaurant owners, and wedding hall owners regarding the energy-saving plan.
He said during the consultation meetings, all stakeholders agreed that markets and malls should remain open till 9-10pm while restaurants and wedding halls should be allowed to remain open till 11-12pm.
"However, despite their [Sindh government's] assurance they imposed a unilateral decision," Irfan lamented, asking the government to bear their expenses after the imposition of its energy conservation plan.
The post Traders Reject Govt's Decision of Early Markets Closure appeared first on Abb Takk News.