Monday September 05, 2022
Toll Owing To Floods Climbs To 1,314 Across Country: NFRCC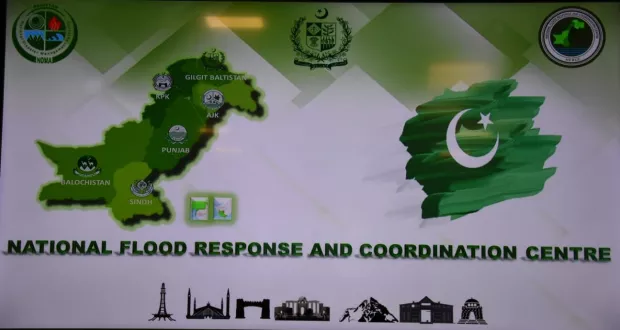 Islamabad: As many as 24 more people were succumbed to owing to flood related incident across the country while 115 others sustained injuries.
According to the statistics issued by the National Flood Response Co-ordination Center (NFRCC) the toll of deaths from floods have reached 1,314 while 12, 703 people are injured.
Army Aviation Helicopters (AAHs) conducted 338 flights for evacuation of the flood victims while 31 flights in the last 24 hours evacuated 483 victims besides transported 41 ton of ration. The AAHs transferred 3585 people to safe areas so far.
The Pakistan army's 147 relief camps, 284 relief items collections points are working country wide. The Pakistan army have also distributed 3021 ton of food, 407 ton necessary goods , 1.480 million medicines and 1,617 ton of ration while the army also have also distributed 2,32,811 ration packs.
As many as 93,000 flood victims were treated at the 250 medical camps set up by the army across the country.
As per the NFRCC, the manchar lake has been cut to save Sehwan.
On the other hand, as many as 10, 956 victims were rescued by the Pakistan Nave helicopters. While the 980 ton ration and 300 Kg medicines were provided to the flood victims. The medical team of Pakistan Navy treated 23,554 people.
Pakistan Air Forces in not behind in the any relief work as the PAF rescued 1,521 persons while provided 2,763 tents and more than 100000 packets of food to the flood victims.
The PAF has established 16 tent cities and 41 relief camps. While as many as 27,156 patients were treated at the 35 free medical camps set up the PAF.