Saturday January 07, 2023
Three Siblings Die as Hut Catches Fire in Karachi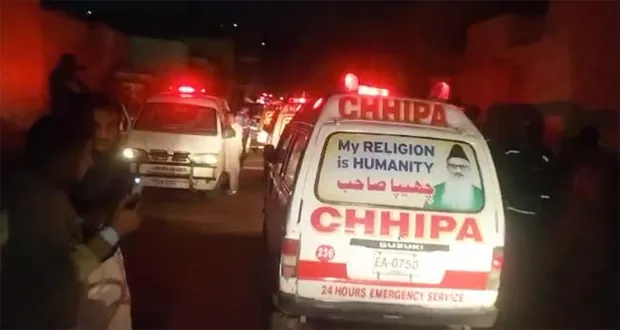 KARACHI: Three siblings aged between five to seven years where killed when a hut caught fire in Kati Pahari area of Karachi.
Eye-witnesses said that the children were alone inside their hut when the fire broke out. The deceased were identified as five-year-old Aqsa, six-year-old Uzma and seven-year-old Muhammad. Rescue teams have shifted the dead bodies to hospital.
According to SSP Central, children were alone in their hut when the fire broke out, as their parents worked as domestic servants in nearby bungalows and hence were at their jobs. He also informed that police have launched an investigation to ascertain the cause of the blaze.
The post Three Siblings Die as Hut Catches Fire in Karachi appeared first on Abb Takk News.