Sunday December 18, 2022
Terrorists Attack On PS In Lakki Marwat Martyred 4 Policemen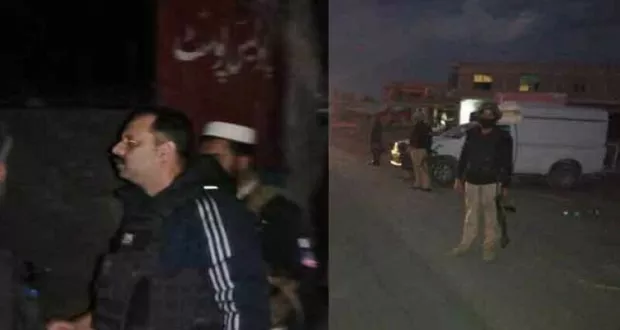 Lakki Marwat: An overnight terrorist attack on Police Station Bargai in Lakki Marwat martyred four police personnel and many others injured.
The Terrorists targeted the police station from two sides in the attack after which a fierce exchange of fire took place between the police and the outlaws that left four police personnel martyred and many injured.
The attackers succeeded to flee after the assault. Police have launched a search operation in the area for the saboteurs afterwards.
Constables Ibrahim, Imran, Khairur Rahman and Sabz Ali are among the martyred..
The post Terrorists Attack On PS In Lakki Marwat Martyred 4 Policemen appeared first on Abb Takk News.