Tuesday December 27, 2022
Terrorists Accused in Islamabad Blast Arrested: Rana Sanaullah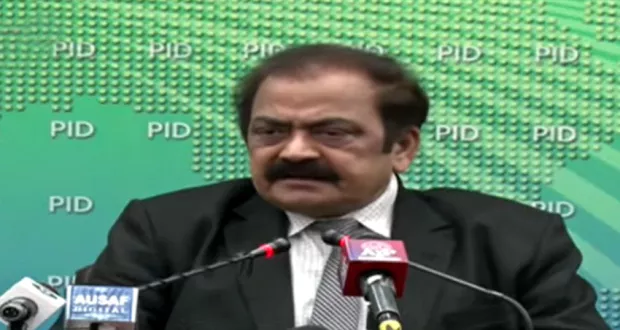 ISLAMABAD: Interior Minister Rana Sanaullah said that terrorists accused in Islamabad blast were arrested.
Speaking to TV, he said Taxi driver purported to be involved in the attack was innocent adding the driver had not been hired by the accused. The terrorists arrived in Rawalpindi from Kurram agency. The law enforcement authorities have detained handlers and rounded-up at least five others.
Earlier, policeman was martyred and two suspected terrorists were killed in a suicide blast in the I-10 sector of the federal capital on Friday, confirmed Interior Minister Rana Sanaullah.
The post Terrorists Accused in Islamabad Blast Arrested: Rana Sanaullah appeared first on Karachi News.