Monday August 29, 2022
Telephonic Conversation Between Shaukat Tareen And Finance Ministers Of KP, Punjab Surface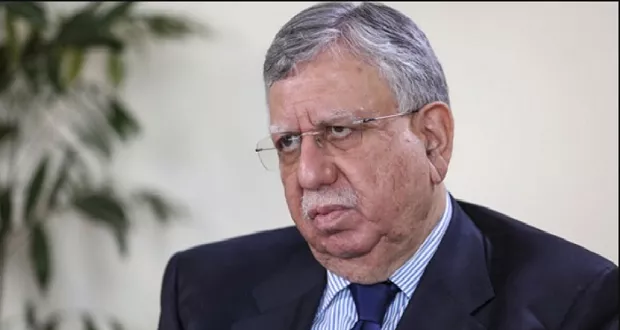 Islamabad: A telephonic conversations between former finance minister of previous PTI government and Punjab, KP existing Finance Ministers Mohsin Leghari and Taimour Jhagra have surfaced.
In a audio of the leaked conversation, senator Shaukat Tareen can be heard saying to Mohsin Leghari that the commitment given to International Monetary Fund (IMF) of Rs 750 billion and endorsed by the all, now you all should say to the IMF that we had given the commitment before the floods and now after floods we will have to spend a lot.
According to the audio, Shaukat Tareen directed the Punjab finance minister Mohsin Leghari, now you have to write to the IMF that we will not able to fulfil the commitment. You have to write this only and don't have to do anything else. Then we will pass on the letter to the IMF representative.
As per the audio, Shaukat Tareen further said to Mohsin Leghari that we will create a scene that it is not found that we are going to harm the state adding that we all wanted that the government came under pressure.
Shaukat Tareen went on to say that they (federal government) are sending us to jail and hurling terrorism charges on us adding that these people are going spot free and we don't want this.
Mohsin Leghari questioned Shaukat Tareen that isn't going to harm the state then Shaukat Tareen replied that in a way Chairman PTI and others party members are being treated is not harming the state?
Shaukat Tareen in a telephonic conversation questioned Taimour Jhagra that did you prepare the letter, "I will prepare it now I have old one."
Shaukat Tareen said to Taimour Jhagra that the first point in the letter will be, the floods have ruined KP and we need a lot of money for the rahabilition of flood hit areas adding that he has also apprised to Mohsin Leghari regarding this.
Taimour Jhagra said to Shaukat Tareen this is a blackmailing tactics adding no one will refuse money and "I will not refuse to take money and I didn't know about Mohsin Legari."