Saturday September 04, 2021
Syed Ali Gillani Burial Exposed Face Of Indian Democracy: Allama Tahir Ashrafi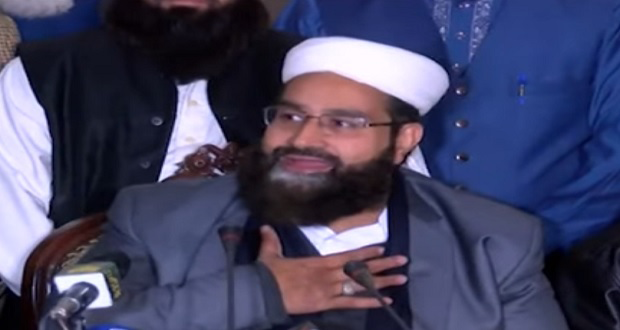 Lahore: Prime Minister Special Assistant on religious harmony Allama Tahir Ashrafi has said that India wanted sectarian riots and fighting between people and its army.
A ceremony was held at the Quran Academy Lahore to pay homage to iconic Kashmiri leader Syed Ali Gillani.
Addressing at the occasion ,the SAPM said that Indian imperialist government remained in fear with Syed Ali Gillani in life and after his death.
He said that Syed Ali Gillani burial has exposed face of Indian democracy adding that the situation of the region speaks that Kashmir issue is just to settle.
Allama Tahir Ashrafi said that Taliban has cleared that Pakistan is their second home adding that Taliban is not under dictation of Pakistan while we are in cooperation with Taliban for peace not for a war.
He appealed the World not to left Taliban alone in these testing times.
Replying on a question, he said that we are facilitator in Afghanistan for peace only while he said that whole of the world asked help from Pakistan for their evacuation from Afghanistan.