Tuesday September 07, 2021
SSSI Spent Rs 650 Million On 10 Coronavirus Patients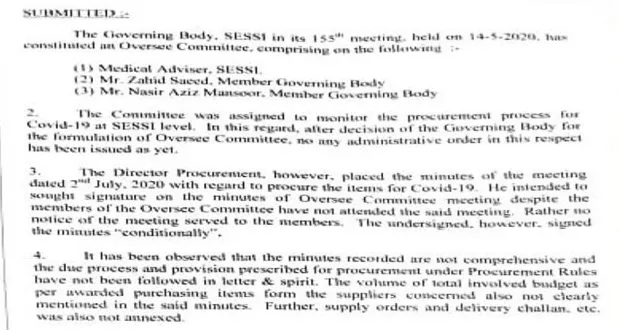 Karachi: Sindh Social Security Institute (SSSI) spent more than Rs 650 million on 10 patients of Coronavirus on the recommendation of an officer involved in the NAB reference.
65 ventilators were bought on emergency basis from abroad. On the other hand not any single person of corona patient benefited from the buying.
Sources said that a medical advisor had refused to become part of illegal buying. The medical advisor raised an objection when the order of purchase for ventilators placed. The most of the ventilators which were brought on more than markets rates were not used.
On the other hand a large amount of money were embezzled on the name of medicines.
The SSSI sources said that when the orders for ventilators were placed there were only 10 patients in the kidney center adding that there is no ICU any hospital managed by the SSSI, despite that ventilators were dumped with junkyard.