Wednesday April 06, 2022
Speaker Ruling Suo Motu Case: PTI Counsel Giving Arguments As Hearing Starts On Fourth Day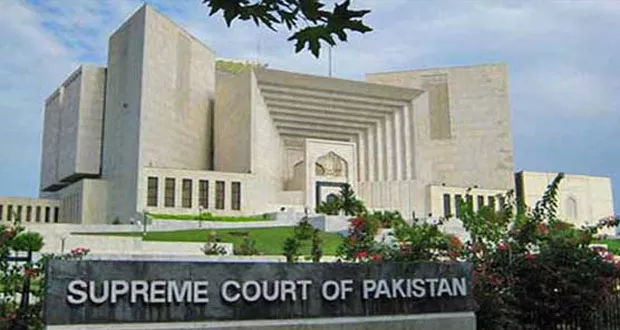 Islamabad: A hearing of the National Assembly (NA) Deputy Speaker ruling to reject a no-confidence motion has started on third day while a larger bench of the SC hearing the case.

A five member bench of the SC headed by Chief Justice Umar Atta Bandial comprising Justice Muneeb Akhtar, Justice Aijazul Ahsan, Justice Mazhar Alam, and Justice Jamal Khan Mandokhel resumed hearing this morning.

In the yesterday hearing, all the counsels had completed their arguments, now the Pakistan Tehreek-e-Insaf (PTI) lawyer Baber Awan started his arguments.
Baber Awan said that Muttahida Quami Movent Pakistan (MQM-P), Jamat-e-Islami (JI), Pakhtoon Tahafuz Movement (PTM) and Rahe-Haq party did'nt file their petitions
.
The PTI counsel said that these are the parties which have representation in the parliament adding that he always supported suo motu notice and thanked Chief Justice over taking the suo motu notice.

Yesterday Baber Awan had said that he will give arguments on a three points behalf of the PTI and the hearing be postponed.
On the CJ query to Attorney General, how much time he will take to complete his arguments, Attorney General said that this is the most important cases of his life and this case is of a national importance and wanted to assist the court in detail.