Thursday December 15, 2022
Soldier Among Two martyred, Nine Injured in Miranshah Suicide Attack: ISPR
HomePakistanWorldCricketEntertainmentBusinessCrimeSportsWeirdTechnologyHealthFeaturesFake NewsVideos
In-focus
Soldier among two martyred, nine injured in Miranshah suicide attack: ISPR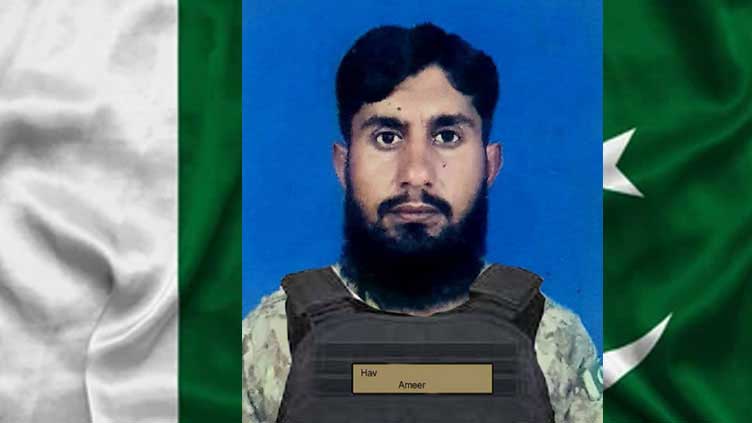 Soldier among two martyred, nine injured in Miranshah suicide attack: ISPR
14 December,2022 06:52 pm
MIRANSHAH: A Pakistan Army soldier and a civilian were martyred, while nine others suffered injuries after a suicide bomber blew himself up on Datta Khel Road in Miranshah, the military s media affairs wing said on Thursday.
Accoridng to an Inter-Services Public Relations (ISPR) s news release, the incident took place on Wednesday. The martyred soldier has been named as 30-year-old Muhammad Ameer of Mianwali.
The dead and the injured people, who were shifted to the Miranshah District Headquarters Hospital on Wednesday evening, are udner treatment. The security personnel launched a search operation in the area after the attack.
The post Soldier Among Two martyred, Nine Injured in Miranshah Suicide Attack: ISPR appeared first on Abb Takk News.