Monday December 12, 2022
SHC Stops Arrest Of Azam Swati In Further Cases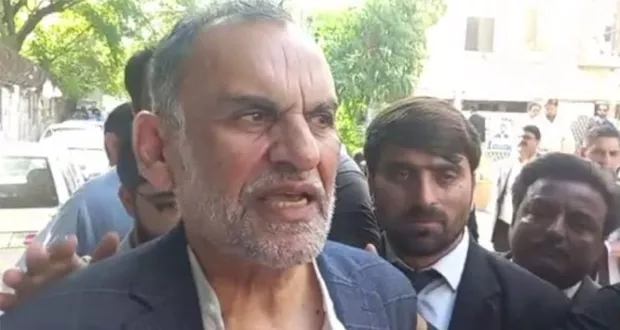 Karachi: Sindh High Court (SHC) today stopped arrest of Pakistan Tehreek-e-Insaf (PTI) leader Azam Swati in further cases.
Justice Kareem Agha said to Inspector General (IG) Sindh Ghulam Nabi Memon that the investigation in the case is the worst.
He went on to say to the IG Sindh that if clarification was not presented for all the cases then action will be taken against you.
The court also instructed to combine both the petitions of Azam Swati son Usman Swati into one.
Notices also issued to the IG Sindh and prosecutor general in the case and the court has called response from them till December 14.
The post SHC Stops Arrest Of Azam Swati In Further Cases appeared first on Karachi News.