Sunday June 05, 2022
Shaikh Rashid Is A Vampire Bat Who Does Politics On Bodies Of Children: Rana Sana Ullah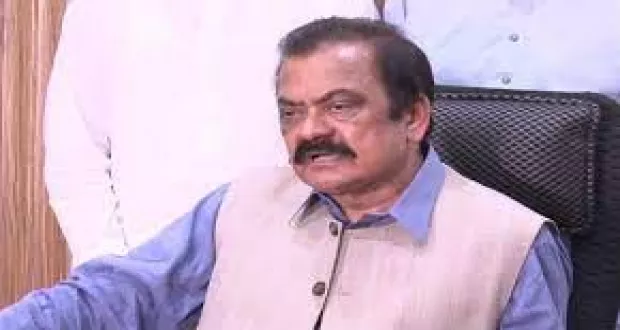 Islamabad: Federal Minister for interior Rana Sana Ullah referring to Shaikh Rashid, said that chaprassy (Shaikrh Rashid) should inform where he was on May 25? declaring PTI chief Imran Khan as 'fugitive' said that fugitive fled to Peshawar and chaprassy hid in Lal Haveli.
Responding on Shaikh Rashid statement, the PML-N senior leader said that the man who announced the bloody march had been slept on the march day.
Rana Sanaullah said that (Shaikh Rashid) he is a vampire bat who does politics on dead bodies of children of others.
The Interior Minister said that he (Shaikh Rashid) had to go till to a grave adding that where he had absconded after leaving his boss (Imran Khan)?
He said that revolutionaries of Imran Khan are drinking mineral water on the money of people of Khyber Pakhtunkhwa and enjoying helicopter rides.
Rana Sanaullah said that we confidently and fearlessly faced political revenge in the courts, faced prisons and not fled the ground like boss and chaprassy referring to Imran Khan and Shaikh Rashid.