Wednesday November 23, 2022
Shahrukh Jatoi Released From Jail After 10 years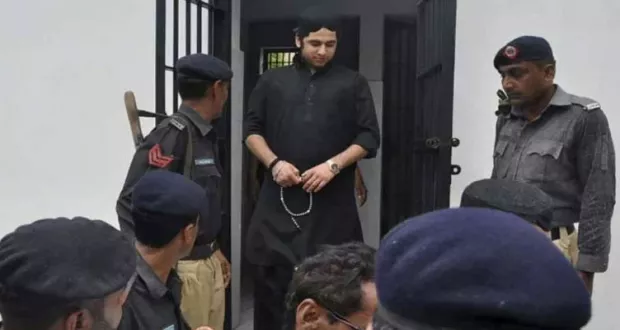 KARACHI: Shahrukh Jatoi, the primary suspect in the Shahzeb Khan murder case, has been released from the Malir Jail after 10 years, said jail officials.
In October, a three-member bench of the Supreme Court, headed by Justice Ijazul Ahsan had acquitted Shahrukh Jatoi and his accomplices in the Shahzeb murder case.
During the hearing, Shahrukh's lawyer, Latif Khosa, told the apex court that a formal pardon had already been issued and that his clients had no intention of spreading terror.
The case pertained to the murder of 20-year-old Shahzeb Khan in December 2012 in Karachi following a petty dispute by Jatoi and his accomplice Siraj Ali Talpur who were awarded death sentence by an anti-terrorism court. Siraj's younger brother, Sajjad Ali Talpur, and domestic helper Ghulam Murtaza Lashari had been handed life sentences.
The post Shahrukh Jatoi Released From Jail After 10 years appeared first on Abb Takk News.