Friday December 31, 2021
Shahbaz Sharif Has Only Two Options, London Or Jail: Fawad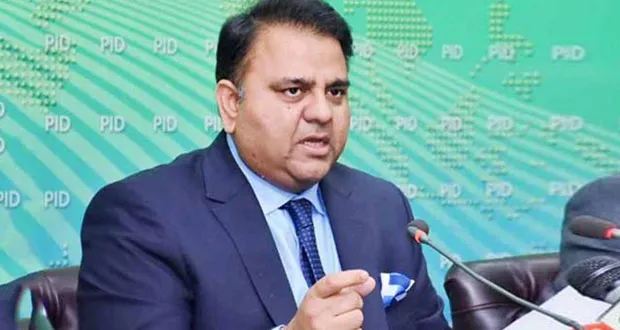 Islamabad: Minister for Information and Broadcasting Chaudhry Fawad Hussain says the present government is working tirelessly for welfare of general public.
Talking to the media in Lahore today [Friday], he said that national economy is growing at the rate of five percent and economic situation of Pakistan will further improve in coming days due to prudent policies of the government.
He said that Pakistan was on the verge of bankruptcy when PTI government came into power. The Information Minister said Pakistan paid loans worth thirty-two billion rupees to international financial institutions during the last three years, and will further pay loans worth twenty-three billion rupees in next two years.
Terming the Health Card Scheme as the largest social protection program of the country, the Information Minister said that every family of Punjab will get medical treatment up to one million rupees in a year.
Chaudhary Fawad Hussain said that the PTI-led government introduced amendments in the Finance Act with the vision to promote tax culture in the country.
Talking about film industry, the Information Minister said steps are being taken for revival of music and film industry.
He said that Shahbaz Sharif has only two options, either he should to London or jail.