Wednesday August 17, 2022
Shahbaz Gill Handed Over To Police On Two-day Physical Remand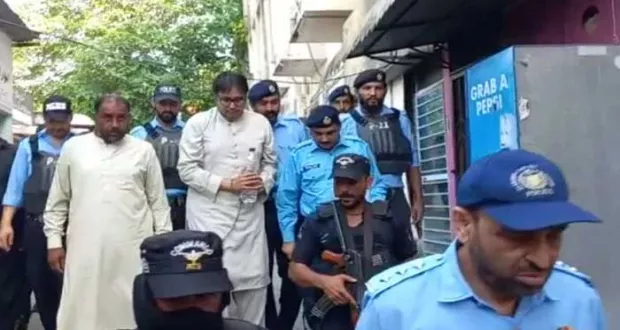 Islamabad: A session court of Islamabad Wednesday ordering to hand over PTI leader Dr Shahbaz Gill to police on two-day physical remand as pronounced verdict on a review petition filed by the police against rejection of Shahabz Gill physical remand.
The court heard the review petition of Dr Shahbaz Gill seeking to end his physical remand after earlier rejection of its physical remand.
Prosecutor and counsel of Dr Shahbaz Gill concluded his arguments appearing before the court.
First additional session judge Zeba Chaudhry reserved verdict of an appeal of police review while later she announced handing over of Shahbaz Gill to the police on a two-day remand.
it is pertinent to mention here that Islamabad High Court has ordered additional session judge to here the police appeal of review petition on physical remand again and pronounce the verdict.