Friday January 06, 2023
Shahbaz Gill Could Be Indicted Once Again In Case Of Inciting For Revolt Against National Institution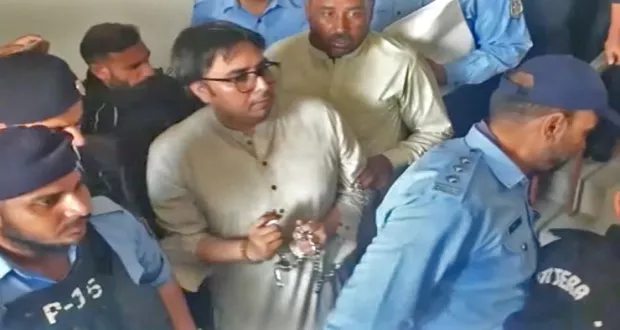 Islamabad: A local court of Islamabad on Friday could not be indicted Pakistan Tehreek-e-Insaf (PTI) leader Shahbaz Gill and others in the case of inciting for revolt against institutions.
The PTI leader and former special assistant of of ex-premier Imran Khan appeared before the court through an ambulance.
During the hearing of the case, the local court Judge remarked that its seems that the case has been lingered deliberately.
To which, counsel of Shahbaz Gill said that a warrant of arrest has been issued for his client who is a sick person.
He apprised the court that his client is present outside the court in the ambulance.
Chief of staff of the PTI chief, Shahbaz Gill could not be indicted once again today.
Now the court has fixed date of January 20 for indicting him in the case.
The post Shahbaz Gill Could Be Indicted Once Again In Case Of Inciting For Revolt Against National Institution appeared first on Karachi News.