Friday April 22, 2022
Shah Mahmood Qureshi Calls on PML-Q Leaders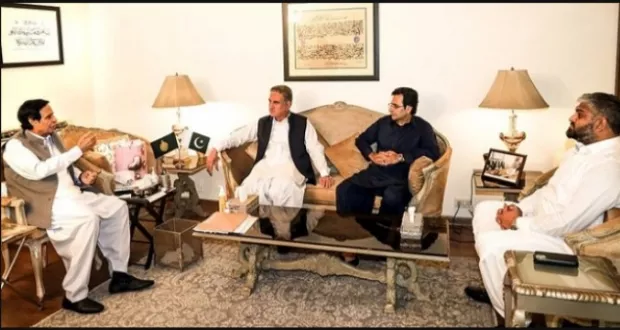 LAHORE: PTI leader Shah Mahmood Qureshi has said that the promise made by PTI and Q League to work together is going on successfully. GDA and PML-Q supported Imran Khan in difficult times which is highly valued.
The delegation led by PTI leader Shah Mahmood Qureshi called on Q-League leaders Chaudhry Pervez Elahi and Monis Elahi and discussed issues of mutual interest including current political situation in the country and future course of action.
Chaudhry Pervez Elahi congratulated Shah Mahmood Qureshi on a successful meeting in Lahore.