Thursday April 28, 2022
Shab-e-Dua Held at Imran Khan's Residence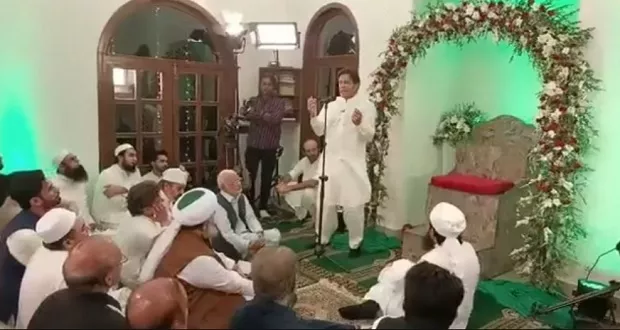 Former prime minister and PTI Chairman Imran Khan says the nation should pray today that we can break the chains that stand in the way of our freedom and fly like Iqbal's Shaheen.
Addressing the Shab-e-Dua ceremony in Bani Gala, Imran Khan said that Pakistan came into being on the night of the 27th of Ramazan.
He said that the interpretation of Allama Iqbal's dream was Pakistan, Pakistan was built under one ideology. Imran Khan said that the dream was to make Pakistan a welfare state a country at Medina-like state.