Friday July 01, 2022
Senior Journalist Ayaz Amir 'Attacked' in Lahore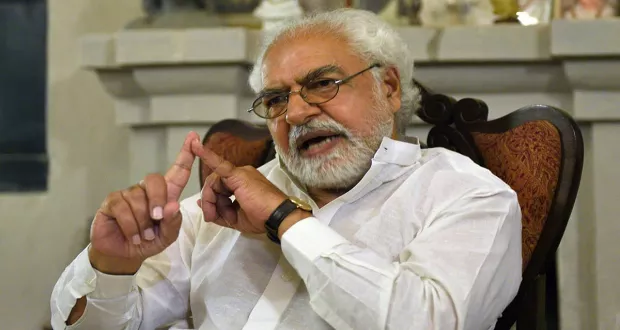 LAHORE: Senior journalist and columnist Ayaz Amir was allegedly attacked by unidentified assailants in Lahore on Friday night.
Ayaz, associated with a local TV channel, came under attack when he was returning home from his office in the provincial capital.
The attackers manhandled the senior columnist and also took away his belongings including mobile phone.
Unidentified assailants attacked, slapped, tore clothes, and snatched my mobile phone, he wrote in a Twitter post.
They were cowards who would have come forward if they had been brave, he said in a another tweet.
He said his only fault was that he spoke the truth and vowed that he will continue to speak the truth. "Thank you for your support. Allah has commanded us to speak the truth and be with the truthful."