Monday August 30, 2021
SC Takes Notice Of NAB Arrest Of Accused In The Premises Of Court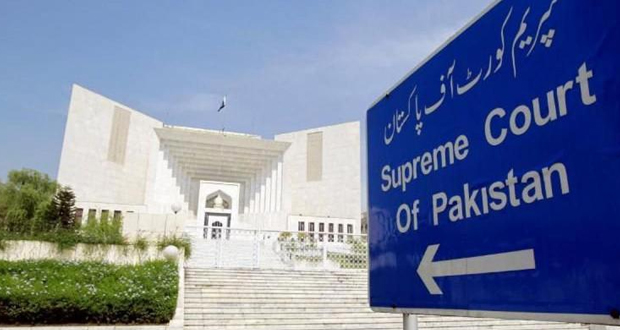 ISLAMABAD: Supreme Court Of Pakistan (SC) on Monday took notice of the arrest made by the National Accountability Bureau of an owner of the private company, Saif Ur Rehman in the limits of the court.
The NAB Rawalpindi arrested the owner of a private company on charges of fraud with masses on the name of investment.
To which acting Chief Justice Umar Atta Bandyal remarked that the accused had come to the court for a bail, he asked the NAB to clarify why did it interfere in the premises of the court?

Latif Khosa, counsel of the accused, appeared before the court and said that his client was coming for surrendering before the court in meantime his associate lawyer car was hit by the NAB after which they arrested the client and left carrying his client.
On the other hand, the NAB official said that it was searching the accused for three days adding that Saif Ur Rehaman had fled after his bail canceled by the IHC and he was arrested in his bid to reach the SC.
The NAB team was already present outside the court after it got information regarding his arrival. As per the NAB officials, the accused has an allegation of fraud worth billions of rupees with masses.
The accused will be presented to an accountability court of Islamabad today for getting his physical remand.