Monday July 25, 2022
SC Rejects Pleas For Formation of Full Court Bench in Punjab CM Election Case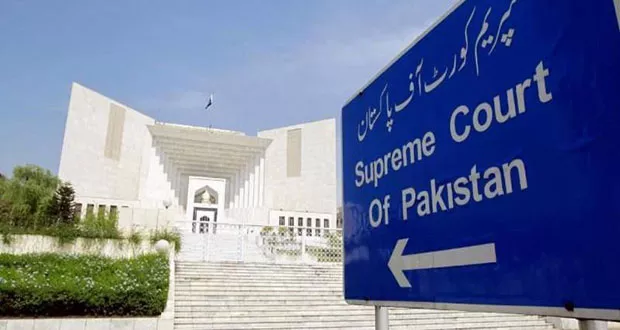 ISLAMABAD: Supreme Court of Pakistan (SC) Monday rejected the petition seeking the formation of a full bench for hearing the case of the Punjab chief minister's election — where Hamza Shahbaz defeated Pervez Elahi.
According to the brief verdict, the same three-member bench — headed by Chief of Pakistan Justice Umar Ata Bandial, and comprising Justice Ahsan and Justice Munib Akhtar — will hear the petition filed by the PTI. Following the decision, the country's top court decided to adjourn the hearing on the ruling till 11:30am tomorrow (Tuesday).
CJP Bandial had said that the court needed more legal clarification regarding the formation of a full bench to issue a verdict on the case.
The CJP also said that he was unsure whether the decision on the said ruling will be made today. Meanwhile, the court also accepted the petition filed by PML-Q President Chaudhry Shujaat Hussain and the PPP to become a party in the case.