Thursday January 26, 2023
SAPM Malik Ahmad Khan Hits Back At PTI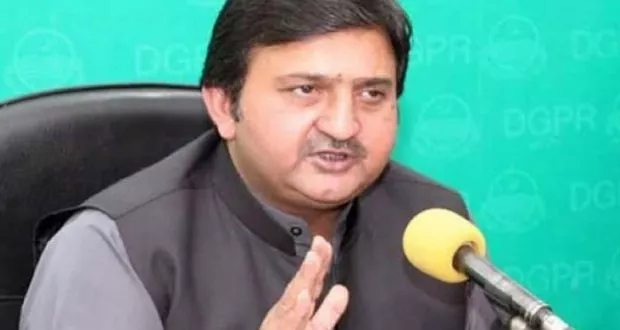 ISLAMABAD: Special Assistant to Prime Minister (SAPM) Malik Ahmad Khan said on Thursday the Chief Election Commissioner Sikandar Sultan Raja was appointed during Pakistan Tehreek-e-Insaf (PTI) government and at that time they used to heap praises on him.
Addressing a press conference, PML-N leader Malik Ahmad Khan said the PTI accuses the Election Commission of Pakistan (ECP) of biased decisions but the party was willing to accept verdicts that were in its favor and while rejected others.
The PM's aide said Imran Khan has threatened the electoral watchdog and judiciary. Is this democracy PTI believes in, he asked.
Talking about arrest of PTI leader Fawad Chaudhry, the PML-N leader said there was nothing illegal in the case against the former information minister as he should not have made such threats to members of the ECP. I was not expecting such threats from Fawad as this is not democracy but hooliganism.
He also said an FIR should also be registered against PTI leader Farrukh Habib, who allegedly blocked way of police vehicles.
The post SAPM Malik Ahmad Khan Hits Back At PTI appeared first on Karachi News.