Friday April 22, 2022
Russian Forces Capture Mariupol in Ukraine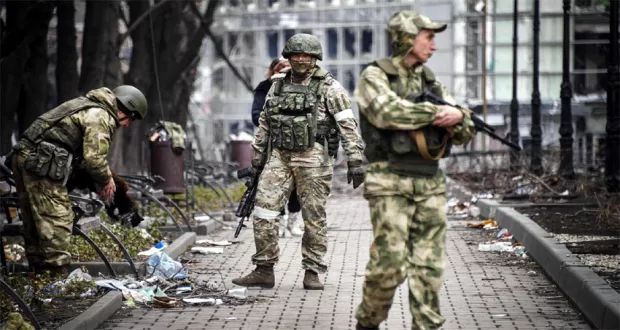 Russian forces have captured Mariupol city in Ukraine.
The announcement to this effect was made by Russia's Defence Minister Sergei Shoigu saying that Moscow has got control over the strategically important port city of Mariupol, apart from the vast Azovstal steel plant where Ukrainian troops are holding out.
Meanwhile, President Vladimir Putin has lauded Russian forces for seizing control of Mariupol city and ordered the military to refrain from storming a steel plant instead besieging it, so that no one can escape.
On the other hand, Ukraine has called for opening an immediate humanitarian corridor to allow civilians and wounded soldiers to be evacuated from steel plant.