Friday April 15, 2022
Rupee Price Uptick Streak Continues As Rupee Reaches Rs 181. 58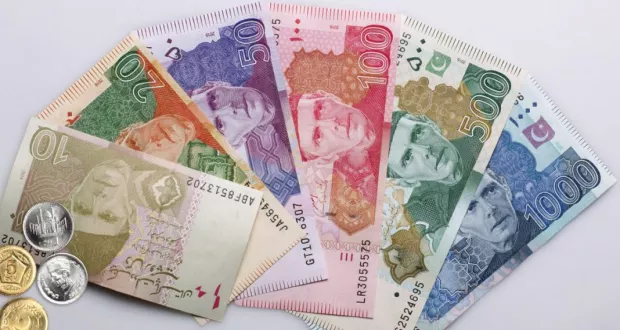 KARACHI: The US dollar fell to Rs181.58 on Friday as the political turmoil in the country subsided.
According to the State Bank of Pakistan (SBP), the local currency closed at Rs181.58 against the greenback in the interbank market compared to last day's close of Rs181.69.
Currency dealers believe that the rupee's recovery streak for the sixth consecutive session was due to healthy dollar supplies and positive sentiments about the outlook for the country.
The local unit continued to rise on the back of improvement in the supply of the greenback as the rise in remittances for Ramadan lent support to the domestic currency.
Meanwhile, the market also remained optimistic that the new government would start talks with International Monetary Fund (IMF) to revive the loan package, which could provide more stability to the currency market.