Thursday November 11, 2021
Rupee Continues To Fall As Dollar Crosses Rs 174 In Inter-Bank Market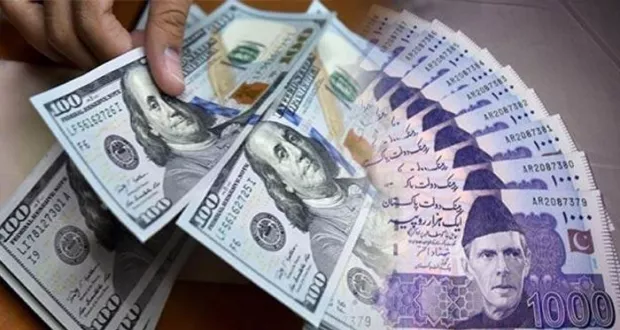 KARACHI: The dollar crosses the 174 level to hover at 174.10 against the rupee in the mid-session trading at the inter-bank foreign exchange market on Thursday.
The greenback went up Rs 1.12 against the local currency. In the last four sessions, the dollar has increased by Rs 4.04.
The rupee recorded the all-time low of Rs 175.27 on October 26, 2021.

In the open market, the buying and selling of the dollar at the mid-session has been recorded at Rs 176.50 and Rs 176.65.
Since the start of the current fiscal year, the dollar has increased 10 per cent against the local currency