Sunday May 15, 2022
Ruling PML-N Will Show Its Political Strength In Kotla Area In Gujrat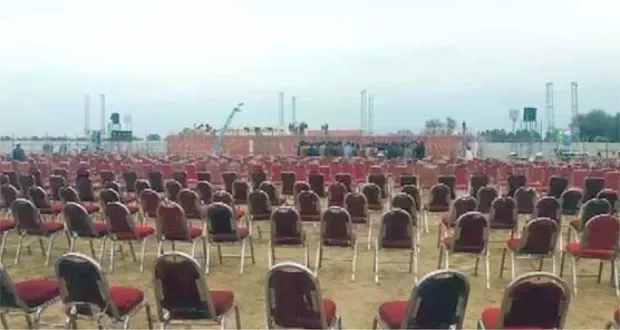 Gujrat: Ruling Pakistan Muslim League-Nawaz (PML-N) will show its political power in Kotla area of Gujrat today.
The PML-N vice-president Maryam Nawaz Sharif and Chief Minister Punjab Hamza Shahbaz will address the gathering.
All the preparations for the rally have been completed at Kotla Arbab Ali Khan football ground.
For the central leadership, 50 feet long and 20 feet high stage has been prepared while as many as 20,000 chairs have been placed at the ground.
Besides lighting across all the four corners, banners have also been displayed. The PML-N Member of National Assembly (MNA) from the area said that this political gathering of Maryam Nawaz and Hamza Shahbaz will burry the false narrative of Imran Khan.