Friday January 07, 2022
Riots Continue in Kazakhstan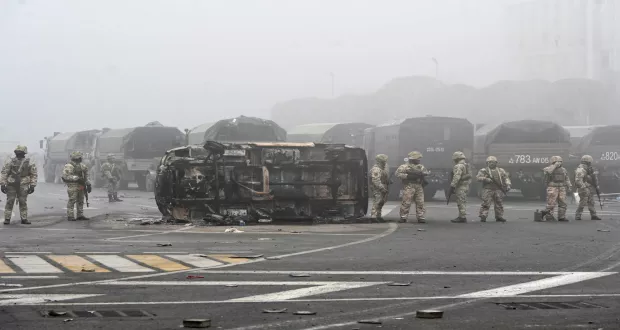 ALMATY: Bursts of gunfire echoed through the streets of Kazakhstan s largest city on Thursday as Moscow-led troops arrived to help quell mass unrest that left dozens dead and hundreds detained.
Fighting in Almaty continued a day after protesters stormed several government buildings, with an AFP correspondent hearing regular eruptions of gunfire from the direction of a central square.
Local media reports said security forces had cleared demonstrators from the square and other key government buildings, but there were also reports of gunfire elsewhere in the city.
The first units of Russian forces from a Moscow-led peacekeeping force had meanwhile arrived in Kazakhstan, the Russian defence ministry said, after the Kazakh government appealed for help.