Monday November 07, 2022
Resumption Date Of PTI Long March Marred With Confusion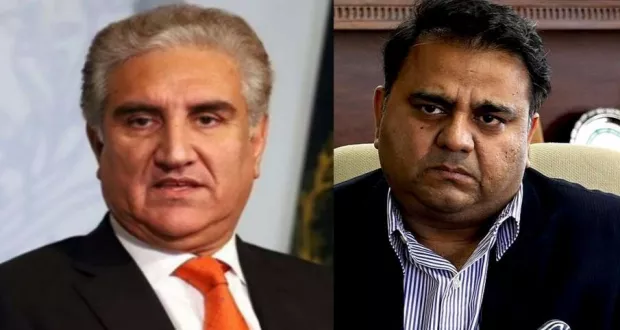 Islamabad: Restart of Pakistan Tehreek-e-Insaf (PTI) long march has marred with confusion as two senior leaders of party are taking two different dates.
Vice-Chairman PTI Shah Mahmood Qureshi in his presser said that the long march will resume on Tuesday what Imran Khan had announced rumption of the long march.
On the other hand, senior leader of the party and former information minister Fawad Chaudhry in his tweet on Monday said that the long march will start from Wednesday instead of Tuesday now.
The Pakistan Tehreek-e-Insaf (PTI) chief Imran Khan two days ago said that his party will be resuming its long march from Tuesday.
Addressing from Shaukat Khanum Hospital through a video link, the former premier said that he will join the protestors from Rawalpindi.
"We will start the march from Tuesday. I will address every day," said Khan. He added that he will lead the march from Rawalpindi when it arrives in 10-15 days.
The post Resumption Date Of PTI Long March Marred With Confusion appeared first on Abb Takk News.