Saturday October 22, 2022
Removal From FATF Grey List Acknowledgment of Country's Efforts: Hina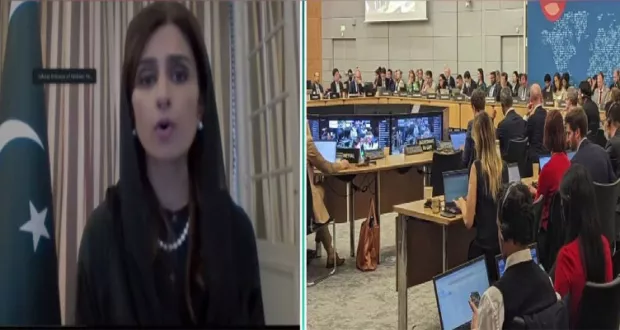 ISLAMABAD: Minister of State for Foreign Affairs Hina Rabbani Khar has said FATF has unanimously decided to remove Pakistan from the "list of jurisdictions under increased monitoring and now it has been whitelisted by FATF.
In a news conference in Paris, she said FATF has welcomed Pakistan s significant progress in improving our Anti-Money Laundering and Countering Financing of Terrorism regime. She said it has been recognized that Pakistan has strengthened the effectiveness of its AML and CFT regime and addressed technical deficiencies and commitments of its Action Plans comprising of total 34 action items.
The Minister of State said this truly is a result of a whole-of-country efforts and demonstration of our resolve to improve our domestic systems to counter money laundering and financing of terrorism and bring them at par with the international standards. She said this would not have been possible without complete national consensus across political spectrum.
Hina Rabbani Khar thanked the national leadership for providing strategic direction, confidence and support to all institutions throughout the process to achieve this key national objective. She said the success we have achieved today is indicator of what we can achieve when we work together with sense of purpose and commitment.
The Minister of State said Pakistan is now in a position where we cannot only sustain the trajectory of reforms without any international monitoring or pressure but can also share our expertise and resources with our countries in our region and beyond.
Hina Rabbani Khar said Pakistan will continue to enhance its cooperation and partnership with FATF and the wider international community, especially on the issue of Anti Money Laundering and Countering Financing of Terrorism. She said Pakistan has come a long way in improving our domestic AML and CFT framework and bringing it at par with the global standards.