Wednesday January 18, 2023
Rana Sanaullah Says PDM 'Not to Contest' By-polls on 35 NA Seats Vacated By PTI, AML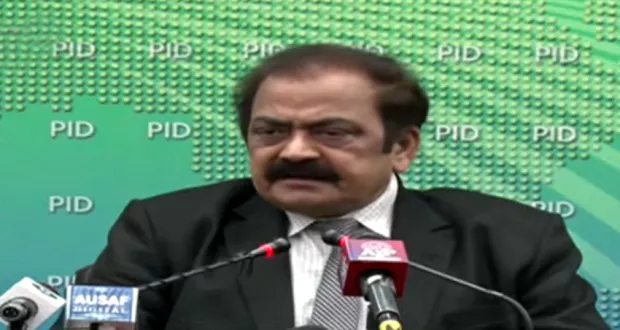 Pakistan Muslim League-Nawaz (PML-N) senior leader and Interior Minister Rana Sanaullah has said his party would not contest the by-elections on the 35 National Assembly seats that fell vacant as the Election Commission of Pakistan (ECP) de-notified the lawmakers after Speaker Raja Pervaiz Ashraf accepteSanaullah asked who would contest elections for a span of "only two or three months".
He reiterated that the government would complete its constitutional term that would end in August 2023. The minister said that the speaker took the decision as the PTI lawmakers did not appear before him in person despite being invited multiple times for verification of their resignations.
The post Rana Sanaullah Says PDM 'Not to Contest' By-polls on 35 NA Seats Vacated By PTI, AML appeared first on Karachi News.