Tuesday April 05, 2022
Rabbani Insists Court To Declare Speaker Ruling Unconstitutional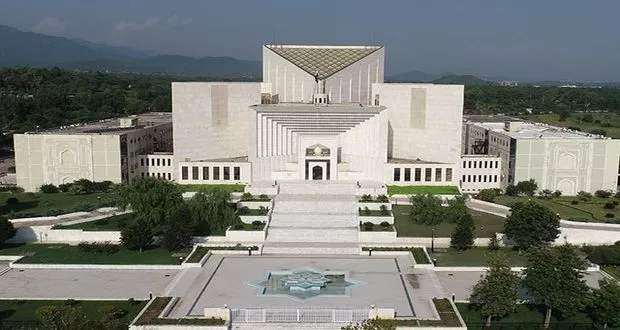 Islamabad: Counsel of Pakistan Peoples Party (PPP) Raza Rabbani on Tuesday insisted the Supreme Court of Pakistan (SC) to declare the deputy speaker National Assembly (NA) unconstitutional and restore the assembly.
The hearing of suo-mottu notice over the NA deputy Speaker ruling is continued in the SC while a five-member larger bench headed by Chief Justice Umar Atta Bandial and comprising Justice Muneeb Akhtar, Justice Aijazul Ahsan, Justice Mazhar Alam, and Justice Jamal Khan Mandokhel is hearing the case.is hearing the case.
In his argements Raza Rabbani contended that there is procedure in the constitution to remove a premier if the premier loss a majority then he or she has to take votes of a no-confidende motion adding that if a resolution comes to the parliament then the premier can't dissolve the assembly.
He asked that can a speaker give a ruling without judicial finding?. While he urged the court to declare the Deputy Speaker NA ruling unconstitutional. He also demanded to ask for the government to submit minutes of National Security Committee and the threat letter.
He insisted the court that the court declaring speaker ruling unconstitutional and restore the assembly.