Tuesday April 05, 2022
Punjab Assembly Likely To Be dissolved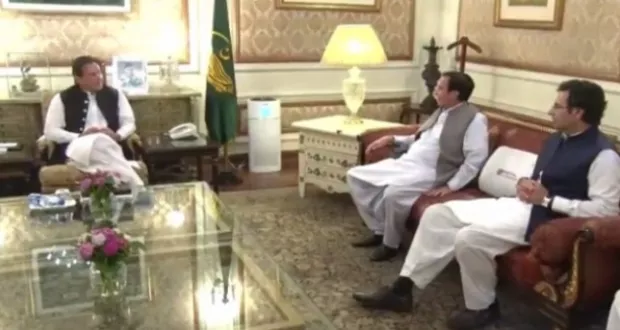 Lahore: The inside story of Chaudhry Parvez Elahi's meeting with the Prime Minister came to light. Imran Khan signaled to dissolve the assembly.
Speaker Punjab Assembly Chaudhry Pervaiz Elahi called on Prime Minister Imran Khan. He informed Imran Khan about the deviant members and clarified that deviant members could not win the election if they did not return.
Imran Khan while talking to Chaudhry Pervez Elahi said that in case of non-return of deviant members, if need be, the Punjab Assembly would be dissolved by finding a legal way.