Sunday June 26, 2022
PTI Wins By-Election At PK-7 Swat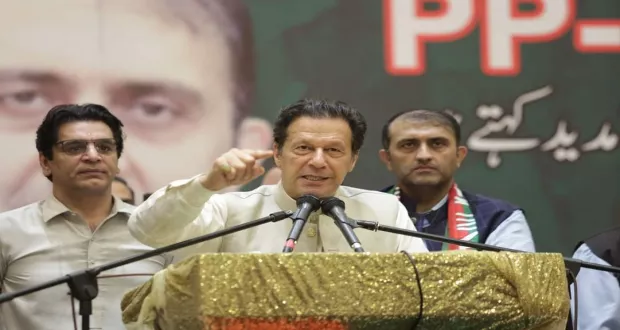 SWAT: Pakistan Tehreek-e-Insaf (PTI) on Sunday won the by-elections on PK-7 Swat.
As per the unconfirmed results, the PTI candidate Fazal Maula declared winner by taking 18,042 votes while Awami National Party (ANP) candidate Hussain Ahmed got 14, 665 votes and appeared second.
The polling started in the by-elections at PK-7 Swat at 9 am morning and without any interruption continued till 5 pm evening.
The PK-7 Swat had fallen vacant after the death of Awami National Party Member Provincial Assembly Waqar Ahmed Khan,
The constituency had a total 1,83,308 registered voters, including 1,020,88 male and 81,220 female voters.
One hundred twenty-four polling stations and three hundred eight polling booths have been established for the by-election.
According to the Election Commission, a total 124 polling stations have been established – 30 for male, 28 for female and 66 combined.
Four candidates were in the run for the seat.
Fazal Maula of PTI and Husain Ahmed alias Khan Nawab of ANP, Dawlat Khan of Tehreek-e-Inqilab Political Movement and independent candidate of PTI were contested the by-election.
The PML-N, JUI-F and PPP had withdrawn their candidates from the contest and announced support for ANP candidate Hussain Ahmad Khan. The ANP candidate also has the support of Jamaat-e-Islami and Qaumi Watan Party.
It is to be recalled that PTI's Provincial Minister Dr Amjad Ali had won this seat in the July, 2018 general elections but he had to vacate this seat after winning two seats.
Later, in the by-elections, ANP's Waqar Ahmad Khan won the seat by a thin margin of 228 votes with the support of opposition parties.
Being the home constituency of former federal minister Murad Saeed and the home district of Chief Minister Mahmood Khan, PTI candidate Fazal Maula was being seen the most favorite candidate.